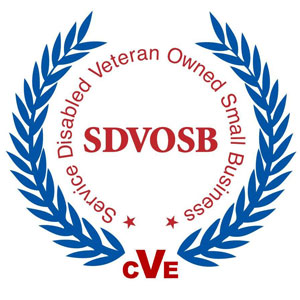 KIK Technologies, headquartered in Port Orange FL, is a CVE verified Service-Disabled Veteran-Owned Small Business. We offer a range of IT infrastructure services, and take pride in being a highly responsive, reliable, and quality-driven company that consistently delivers results. Our team achieves this success by developing positive and trusting relationships with our customers and partners.
Our Mission: Providing our Federal Government customers with innovative technical solutions and exceptional project-based expertise to accomplish their current mission needs and position them to meet rapidly changing requirements.
Our Vision: To be the go-to small business for Federal Government IT infrastructure services.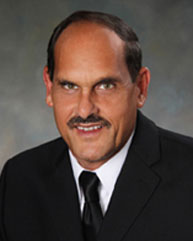 Ken Kirkpatrick is the founder and CEO of KIK Technologies and a U.S. Army veteran, who served 20 years, leading soldiers in support of vital mission communications. Ken brings decades of expertise managing high-profile telecommunications/cable plant design and installation projects for agencies including the U.S. Department of Defense (DoD), the Department of Education (DoE), the Defense Contract Management Agency (DCMA), General Services Administration (GSA), U.S. Courts and Services, Health and Human Services, United States Coast Guard, Department of Justice, Department of Homeland Security, Department of Treasury and a variety of state and local Government agencies and enterprise clients.
Ken was an integral member of Information Innovators Inc. (Triple-i) for 10 years prior to starting KIK Technologies. As the Sr. Director of Physical Network Design and Installation, Ken developed a proven infrastructure design and construction team. Under Ken's direction, the team ultimately became a full services IT organization encompassing every aspect of government IT implementation, including Core Network Design, Network Security, SATCOM , CCTV, VOIP, Access Systems, Data Center Administration, NOC operations, Call Center Operations and more. Ken is responsible for the highly regarded Voice and Data communications systems at DOT's HQ in Washington, DC which is frequently visited by other government agencies on fact finding tours to learn how to implement systems correctly.
Prior to Triple-i, Ken spearheaded the initiative to upgrade the cable infrastructures across DCMA's network of over 250 sites around the country with TLA Associates. Simultaneously, Ken gained notoriety as highly skilled Data Center designer, constructing state of the art facilities for a variety of government agencies.
In addition to holding an Associate's Degree from the University of Maryland, Ken holds numerous industry certifications including BICSI RCDD, Berktek, Ortronics, SMP, Levition and Corning/Seicor.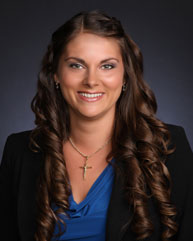 Jamie Kirkpatrick joined KIK at its inception as the Director of Finance and Administration. She is responsible for all Accounting and Financial Reporting, as well as Human Resources and Contract Administration. She has over 9 years of experience in the finance industry, including 5 years managing a mortgage banking firm. While there, she was responsible for the accounting management and all day to day operations. She comes to us after spending the last several years at one of the nation's largest Investment and Financial Planning firms.
Jamie graduated with honors from Daytona State College with a B.A.S. in Business Management and Supervision.