Cormant-CS Data Center Infrastructure Management (DCIM) Software Solution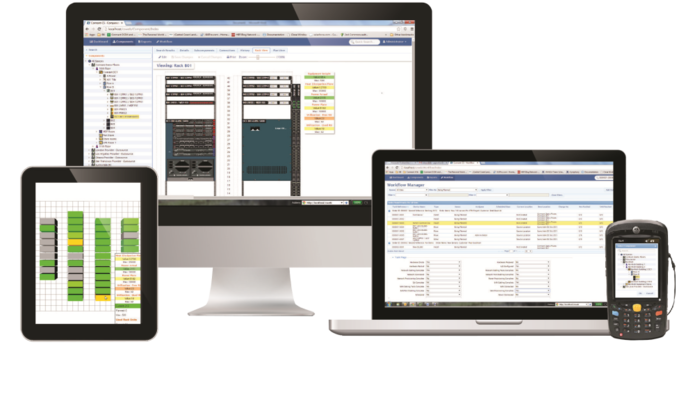 To provide the best solution to document, manage, and optimize your IT infrastructure, we've partnered with the easy-to-use Cormant-CS DCIM solution. Cormant-CS enables efficient change management, increased visibility, and improved uptime. 50% of Cormant's customers are in high-security industries including multiple government agencies on 4 continents, including the United States Senate, NATO, and the US Department of Transportation.
If you're still using spreadsheets or multiple systems to manage your IT infrastructure, or have found your DCIM solution to be too complex, see how Cormant-CS DCIM can provide dynamic visibility from a single-pane-of-glass view to your physical layer.
Save time and money.

Know exactly what IT assets you own. Track every asset's location and maintenance schedule from the time they enter your building, through all their moves and changes, to the time they are decommissioned. User history of all changes is kept for compliance and troubleshooting assistance.

Read how

one customer saved $10 million in 2 years

from identifying and decommissioning underutilized servers.
Make impactful decisions from accurate data Optimize your capacity, power, and environmentals

to increase uptime and postpone data center expansions. A range of analytics provide insights from identifying the optimal location for your next server deployment to showing which devices would be affected by a UPS or PDU failure, and much more.

Cormant

-CS puts the data to work for you.

Manage end-to-end connectivity

Including security options for the documentation of networks with varying security clearances that require physical separation. Manage the cables, port availabilities, and all IT equipment in and between remote buildings and update your records in the field at the site of the change with online or offline mobile devices.

Streamline processes and proactively manage

Your data centers and campus environments with Workflow change management paired with Alerts. Plan, delegate, and keep tasks on time with Workflow's project management features.

Combine data for a single source of truth. With

Cormant

-CS DCIM, you can integrate with your current systems for visibility of all data center information, such as your BMS, NMS, or CMDB.
Click here for a full list of features and benefits and download the Cormant-CS brochure here.
About Cormant and Cormant-CS DCIM
Cormant has been a global expert at IT infrastructure management software for the data center (DCIM) and beyond since 2001. Its Cormant-CS DCIM software solution transforms the way managers visualize, measure, manage and optimize their IT equipment and connections. It is completely configurable and scalable from tens of racks to tens of thousands of racks. With an easy-to-use UI, customers use Cormant-CS year after year, represented by its 94% customer retention rate since product launch. With Cormant, Business is Personal. Learn more at www.cormant.com.